Rite of Passage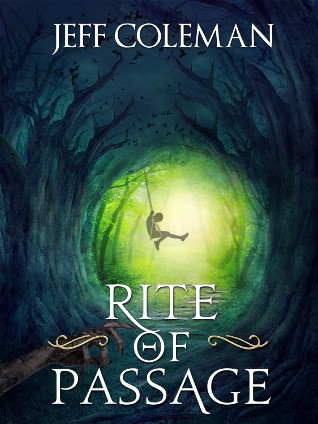 "His name is Gol. He is not an ogre or a troll, a gnome, a fairy or a centaur. There are no stories written of his kind. He was once human like the boy, but he is human no longer."
Gol, a creature of the Earth yet apart from it, a creature of arcane powers with an ancient mission not even he fully understands. He cannot propagate, yet he must sire offspring to continue his life's work.
James, a boy who lives in dreams and the imagination, a boy inebriated with the wonders and mysteries of life. He will learn too soon that the world harbors darker secrets.
A bittersweet tale of loss and regret, death and rebirth, growth and transformation, Rite of Passage will remind you why you were once afraid of the dark, and will call to mind the mystical innocence of childhood that was forever stolen from each of us.
Rite of Passage can be purchased by clicking on one of the following links:
The Others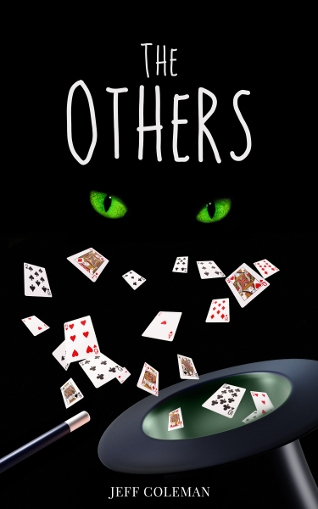 The Others is an enchanting middle grade fantasy that will instill a sense of otherworldly wonder in children and adults alike.
Jason is your average eleven-year-old boy. He likes TV. He has a babysitter he could do without. His little sister Janie is his nemesis. He also happens to have a passion for magic.
Not real magic, of course. Jason has devoted himself to the study of illusion and sleight-of-hand since the age of five, when his dad showed him his first magic trick. But everything Jason thinks he knows about the world and how it works is called into question the day he runs off after a fight with his sister. He stops at a small magic shop that has recently opened near his house. The owner offers him a very special item, a wand that he says has the power to make things disappear.
Jason is doubtful of its abilities. But when he impulsively makes his sister disappear after a heated argument, he quickly learns that there's more to the world than its rational, well-understood surface. In a panic, Jason races back to the store to enlist the aid of the only person who will believe him. But Janie is lost in a dangerous place, and she isn't alone.
The Others can be purchased by clicking on one of the following links:
The Sign (A Short Story)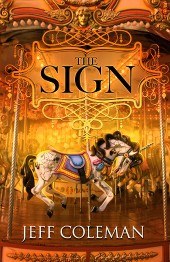 John and his daughter Ki are enjoying a night at the carnival when they stumble upon a brightly lit old fashioned merry-go-round. Struck by the lights, the music and the animals, they eagerly take it for a spin. But this is no ordinary ride. As they plunge headlong into otherworldly darkness to face an unnatural evil, John begins to suspect that they may lose more than just their lives…
The Sign can be purchased by clicking on one of the following links:
Subscribe to receive a free copy of my short story The Sign.
© Jeff Coleman. All rights reserved. For reproduction rights, please contact the author (who happens to be a kind and eminently reasonable man.) Unless otherwise stated, images are copyrighted by various artists and licensed by Shutterstock.