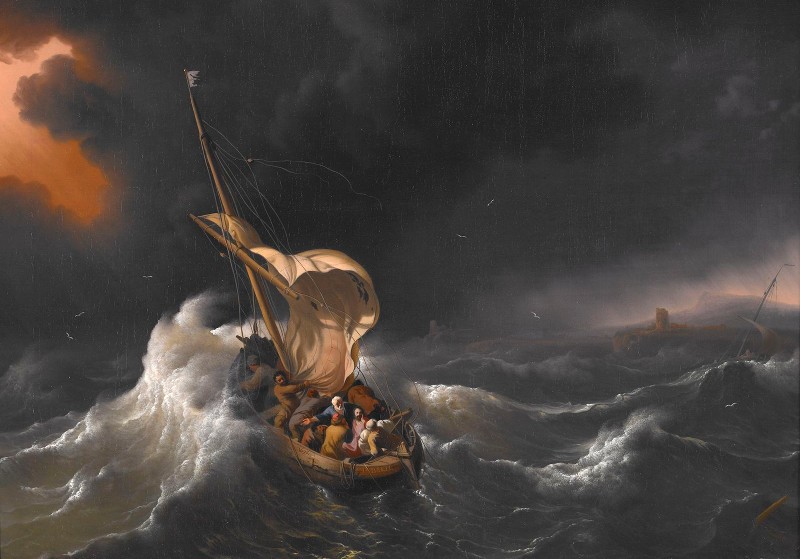 Writing and I have had a tumultuous relationship, and throughout the course of our affair, I've had the tendency to oscillate between emotional extremes. One moment, I'll obsess over something I've just written, convinced in the most private chambers of my heart that I'm the next William Shakespeare. The next, I'll regard whatever project I happen to be working on with contempt, convinced I'm nothing but a fraud, that it's only a matter of time before the world sees me for the hack I truly am and it's all over.
It turns out that many writers, as well as artists of every other discipline, exhibit this curious emotional duality. We love our projects, our children of the mind, with all of their many quirks and imperfections, and for a time we have eyes only for their potential. But then we scrutinize them more closely, become increasingly sensitive to their flaws, magnified so that they blot out everything else, and soon we wonder how we could have ever considered our work "good."
Either extreme left unchecked will wreak havoc on an artist's creative aspirations, and could even shipwreck them altogether. Excess pride leads toward stagnation and a refusal to acknowledge thoughtful criticism, for how can one perfect something if, in their eyes, it's already perfect? On the opposite end of the spectrum, excess despair leaves one feeling as if there's no point, that they might as well give up while they're still ahead.
Over the years, I've come to understand that emotions are fickle, that there's no logical reason for why one moment you should feel one thing and the next something else entirely. Amidst the billowing gale of conflicting desires, passions and the ever-shifting perceptions of my artistic value, I've realized that in the end, how I feel is really rather pointless. All that matters is whether or not I write.
When I'm feeling haughty, high and mighty, I acknowledge the emotion, set it aside and continue writing. When I'm feeling dejected, depressed and full of despair, I acknowledge the emotion, set it aside and continue writing. I write, I write and I write. I write through the good feelings. I write through the bad. The willful choice to act regardless of this transient passion or that becomes a moderating force, a lighthouse that illumines the way forward in a dark and unstable sea. I have no control over how I feel. But I do have control over how I act in spite of how I feel.
If you're an artist of any stripe, do what you love to do. Do you believe that you're invincible, that you and the vision you carry around inside your head have the capacity to transform the world? Recognize the feeling, let it go and make art. Do you believe that you're a hack, that you have nothing of value to share with the world and that you might as well not even try? Recognize the feeling, let it go and make art.
Emotions will come and emotions will go. Like the explosive gusts of a hurricane or a typhoon, they'll buffet you from every side, threaten to bowl you over where you stand. Fine. Let them come. Do what you love to do anyway. Stand your ground.
Do what you were made to do, always do what you were made to do, and even in the midst of chaos, you'll find peace.
Subscribe to my mailing list to receive a free digital copy of my short story, The Sign.
Enter your email address and click "Submit" to subscribe and receive The Sign.
©2014 Jeff Coleman. All rights reserved. For reproduction rights, please contact the author (who happens to be a kind and eminently reasonable man.) Unless otherwise stated, images are copyrighted by various artists and licensed by Shutterstock.