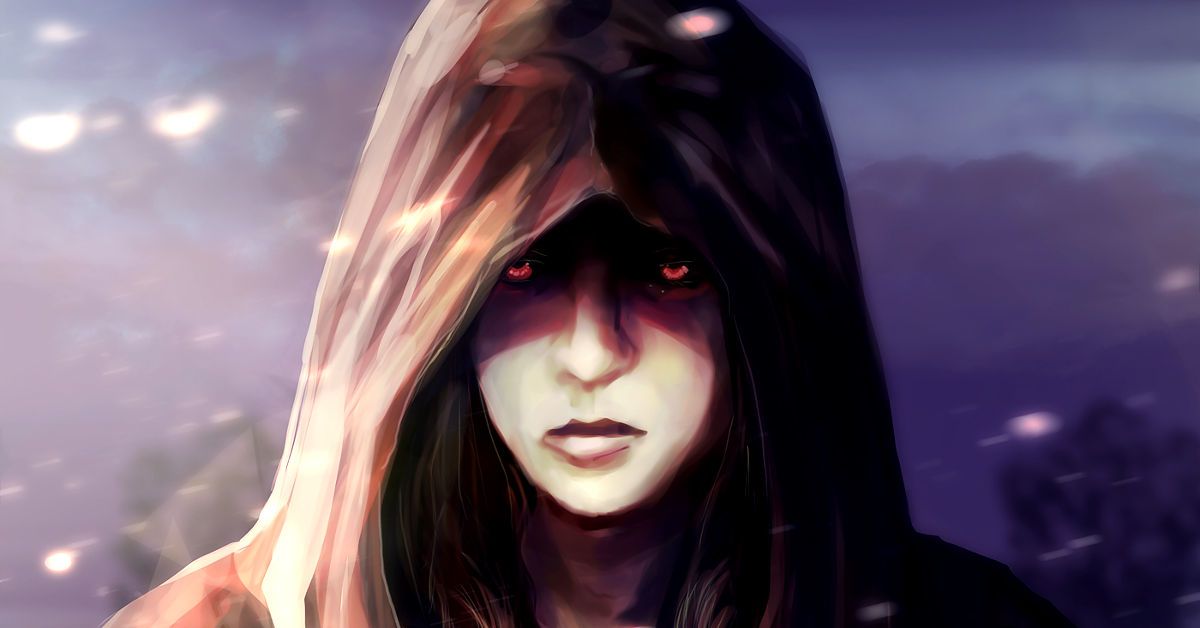 This story is dedicated to my newest patron, Taunya. If you'd like to become a character in my next piece of flash fiction and get other cool rewards, become a patron!
A sword, glowing in the dark. The demon advances and Taunya strikes. Sparks fly when enchanted metal meets thick gray scales, and the demon, cursing in an unknown tongue, is shoved into the concrete wall of an abandoned building. Sweat rolls down Taunya's neck and shoulders, and she struggles to catch her breath beneath the muted light of a cloud-covered moon.
The demon sniffles, steam pluming from its nose like dragon's breath, and Taunya crinkles her nose in disgust. A foul odor, one she's never gotten used to in all her years as a hunter. She tells herself it must end soon, that since they cannot reproduce and are limited in number, they can't keep attacking the city forever. But her mother was also a hunter, and her mother's mother before her, so on and so forth for at least nine generations, and still, a fresh terror stalks the streets each night in search of human prey.
Taunya wonders, How long can this go on? The wizard who first gave her family the sword promised that one day they would find salvation, but all Taunya has ever known is damnation. Slowly, like a creeping vine, despair climbs the chambers of her heart, suffocating her from the inside out.
She knows she must deliver the deathblow while the demon is still cornered, while the sword is still charged with the wizard's magic. But she's unable to summon the will necessary to strike again. She can already feel the energy within the blade dimming. The superhuman strength it provides has already started to recede, like the ocean at low tide, and for the first time that night, the demon is able to press its advantage, pushing her back.
Taunya thinks of her mother, the greatest hero she's ever known.
I'll never be like her.
The sword grows dark.
The demon swipes at her, and for a second she thinks, Fine, let it end me. Then, at least, I won't have to deal with this.
Then she remembers something else about her mother, something the woman said only a week before breast cancer claimed her for its own.
"A true hero fights even when she doesn't have the strength to go on."
Her mother devoted her life to fighting demons, and in the end, when the cancer came, she fought that too, even when it was clear she couldn't win.
Tears trickle from her eyes, and Taunya realizes she can't give up, that if she wants to be like her mother, she'll have to go on, on and on and on, struggling and fighting until she can't go on any longer. Taunya's admiration for her late mother burns the despair in her heart to ashes. The sword bursts to life, blindingly bright, and the power it provides surges through her once again.
The demon shrieks, shielding its eyes. Spittle flies from its deformed lips, and Taunya takes advantage of its momentary weakness. She lifts the sword, gleaming like Excalibur, and with all her strength, plunges it into the demon's heart.
The wounded creature's cry is deafening. Taunya wants to cover her ears, but she only presses the blade deeper. The demon throws back its head, looses one banshee scream after the next, and Taunya hangs on through it all, twisting, slicing, until its blazing eyes dim to smoldering embers. She pushes the sword again, and finally, its eyelids close. Its stony body crumbles to the asphalt beneath her feet, and Taunya slumps down beside it.
In the aftermath of the demon's death, the night is quiet and still. Drenched in sweat, she stops to catch her breath, then removes the sword, which now glows with a softer, warmer light that offers her a different kind of strength, the sort that imbues the calm serenity necessary to continue her work.
"Thanks, Mom."
Taunya slides the blade into her hilt, then steps back into the night to hunt again.
Subscribe to my mailing list to receive a free digital copy of my short story, The Sign.
Enter your email address and click "Submit" to subscribe and receive The Sign.
©2020 Jeff Coleman. All rights reserved. For reproduction rights, please contact the author (who happens to be a kind and eminently reasonable man.) Unless otherwise stated, images are copyrighted by various artists and licensed by Shutterstock.