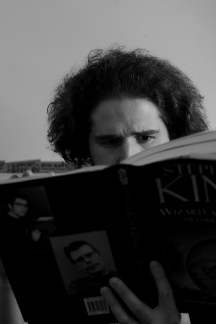 Hi! My name is Jeff. I write modern literary fantasy for children and adults.
We have some things in common, you and I. Like you, I'm attracted to stories that uncover the extraordinary circumstances that regularly hide in the shadow of ordinary life. Like you, I discovered long ago that "ordinary" is only a thin veneer, that if you but scratch the surface you'll unearth strange and wondrous worlds that have lain under our noses for aeons, waiting only for us to stumble on them by accident.
I write for children because these other worlds have not yet been hidden from them. I write for adults because they have.
Subscribe to receive a free copy of my short story The Sign.
© Jeff Coleman. All rights reserved. For reproduction rights, please contact the author (who happens to be a kind and eminently reasonable man.) Unless otherwise stated, images are copyrighted by various artists and licensed by Shutterstock.