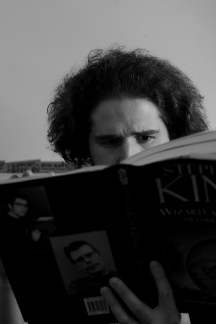 My name is Jeff and I write modern fantasy.
We have some things in common, you and I. Like you, I'm attracted to stories that reveal the extraordinary circumstances that hide in the shadow of ordinary life. Like you, I discovered long ago that "ordinary" is only a thin veneer, that once you've scratched the surface, you'll unearth strange exotic worlds that have lain under our noses for eons, waiting for us to stumble on them by accident.
Subscribe to my mailing list to receive a free digital copy of my short story, The Sign.
Enter your email address and click "Submit" to subscribe and receive The Sign.
©2013 Jeff Coleman. All rights reserved. For reproduction rights, please contact the author (who happens to be a kind and eminently reasonable man.) Unless otherwise stated, images are copyrighted by various artists and licensed by Shutterstock.