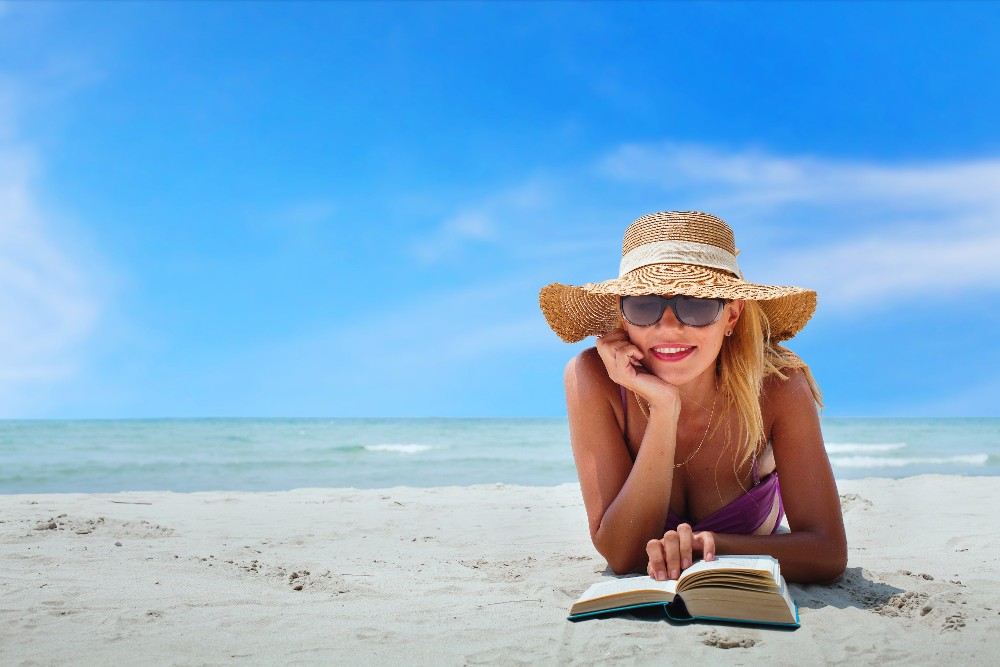 Hello, and welcome to the Jeff Coleman Travel Agency.
Please, pull up a chair and have a seat. There's nothing like getting away from it all, is there? I'm excited for you! What's that? There's a problem? Well, tell me more about it and we'll see if we can accommodate you.
You don't have much money? Yes, I can see how that might limit your options. But there are plenty of places to go that won't cost you an arm or a leg.
There's something else? You don't have any time off from work. That's a shame. But there are plenty of places you can go for just a weekend.
That's not all? Of course not. No, no. That's fine. Please, go on. I like a challenge.
You want a thrilling adventure outdoors, but your spouse wants a cozy romantic getaway? And you have kids and there's no one to sit for you, so you'll have to bring them along?
Yes, I see your point. I'll be honest with you. I'm not really sure what we can do, unless… You know what? I think I might have something. Hold on.
I see you've helped yourself to some coffee in my absence. No, that's fine. It's complimentary. As I was saying, I think I might've found something. Take a look at these.
Why are you confused? Yes, those are books. Calm down. I know you said you wanted a vacation. Let me explain.
You don't have much money, right? Then this is the perfect solution! A book can be yours for just a few dollars. You can tour as many worlds as you'd like. You can quest for buried treasure. You can battle fearsome beasts. You can discover exotic landscapes and architecture, the likes of which you won't find anywhere else. And you can have all of this for less than the price of a meal at a decent restaurant.
Try booking a hotel, flight and rental car for that little cash!
Yes, I'm aware that you're quite busy. Wait, what did you say? Sixty plus hours a week? Well, no. I admit my job is a tad cushier than that. But that's not a problem either. You see, books require very small investments of time. Do you ever have to use the bathroom? Do you eat lunch? What about the drive home? Yes, alright. For the drive, we might have to get you some audiobooks. Still, my point stands.
Traveling by car, train, plane or boat can take hours or even days. But travel by book is always instantaneous, and you can return whenever you'd like. You can slip away for a few minutes when things get too hectic at work and your boss will never know that you've gone!
Yeah, that is pretty cool, isn't it. What was that? Oh, right. Your significant other. Yes, and the kids. That's not a problem either.
I know you said you wanted an adventure. Yes, I also remember that your spouse prefers a romantic getaway.  I'm aware that you require something child-friendly. I do listen, you know. It's my job. Why can't you have all three? No, I'm not crazy. Just hear me out.
See, the great thing about traveling by book is that you need not leave your spouse's or your childrens' side. You can go places without ever having to leave. We'll find you a thriller, a horror, or maybe even a good old fashioned epic fantasy. We'll book a romance for your spouse, and there are plenty of options for the kids. You can spend time with your family while also enjoying the convenience of your very own private fantasy.
You'll take it? Great! I promise, you won't be disappointed.
How can you thank me? Please, your smile is reward enough. Oh, and there's the matter of my usual fee…
Subscribe to my mailing list to receive a free digital copy of my short story, The Sign.
Enter your email address and click "Submit" to subscribe and receive The Sign.
©2014 Jeff Coleman. All rights reserved. For reproduction rights, please contact the author (who happens to be a kind and eminently reasonable man.) Unless otherwise stated, images are copyrighted by various artists and licensed by Shutterstock.