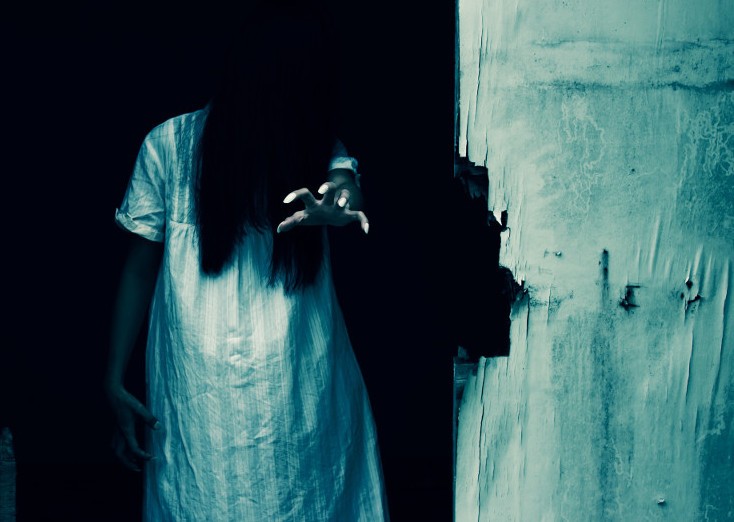 Reading for the first time? You can find part 1 here.

My mirror double stared down at me, and once again I wondered if this was all a dream. I thought that if only I kept calm, if I could give myself time to wake up, the strange apparition would disappear. But that alter ego of mine never wavered.
"Don't scream."
I gazed into his eyes, dumbfounded, too stunned to make a sound. All thoughts of monsters abandoned my head and I found myself grappling with an entirely different proposition. My twin. He had to be my twin. But I had none, at least not as far as I knew.
He looked down at me a moment longer, eyes searching, as if he were struggling to make a decision. Finally, he removed his hand from my mouth and said, "Don't worry, I won't hurt you."
After that, he was silent. He regarded me with a curious expression, and took a seat next to me at the side of the bed.
"You can't tell anyone about me. Promise you'll keep me a secret."
I didn't reply.
Questions were buzzing around in my head like angry bees. Why didn't my parents tell me I had a twin, and how could they have kept him a secret for so long? Had he been locked away in the basement, like those horror movies I sometimes watched on TV when my parents thought I was asleep? And if so, why had it taken him so long to find me?
Then a sinister thought wormed its way into my brain like a parasite. What if he was my evil twin? People had evil twins all the time on TV. I instinctively drew the covers tighter around my waist.
"Hey," he said. "I'm talking to you."
"What—" I started. "Who—"  A pause. Then, "Don't hurt me."
"Relax. I already said I wouldn't." He sighed. "I'm sorry if I scared you. I had to sneak away at night, because it's the only time my mom isn't paying attention."
Hesitantly, I asked, "Are we twins?"
My double's eyes sparkled, glittering in the moonlight like stars. "I guess so, yeah. In a way."
"How come I didn't know about you until today?"
He just shrugged.
"Where did you come from? The basement?"
"No," said my twin, smirking. A moment later he laughed. "Definitely not the basement."
"Then where?"
He smiled, then pointed at my closet. "There."
"You live in my closet? How come I've never seen you before?"
"No," said my twin, folding his arms. "I came through your closet. I live in another world."
Another world. I thought again of TV. There were shows where scientists had discovered methods of visiting other realities very much like our own. "You mean like an alternate universe?"
He nodded his head, looking pleased with himself. "Yes. There are many other worlds," he explained, extending his arms for emphasis. "Mostly they're the same, but there are differences."
Suddenly, my room, the house, the world, even the stars in the sky, paled when held up to the blinding light of a cosmos much richer than I could ever have imagined. Another world.
"But how? You're just a kid like me."
My twin rolled his eyes. "Magic. Duh."
I stayed silent for a while, lost in a timeless moment of intense contemplation. Finally, I asked,"What do you want?"
He smiled, his face suddenly made sinister in the moonlight. "I want to play."
Read Part 3 here.

Subscribe to my mailing list to receive a free digital copy of my short story, The Sign.
Enter your email address and click "Submit" to subscribe and receive The Sign.
©2014 Jeff Coleman. All rights reserved. For reproduction rights, please contact the author (who happens to be a kind and eminently reasonable man.) Unless otherwise stated, images are copyrighted by various artists and licensed by Shutterstock.