The Others is an enchanting middle grade fantasy that will instill a sense of otherworldly wonder in children and adults alike.
Download the first three chapters for free by clicking here.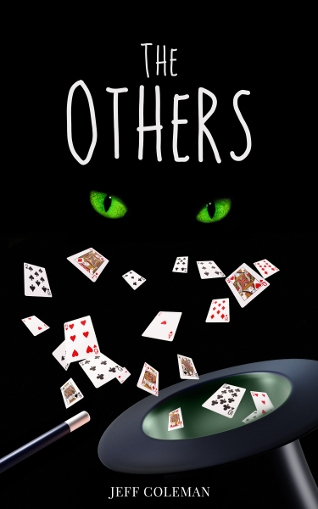 Jason is your average eleven-year-old boy. He likes TV. He has a babysitter he could do without. His little sister Janie is his nemesis. He also happens to have a passion for magic.
Not real magic, of course. Jason has devoted himself to the study of illusion and sleight-of-hand since the age of five, when his dad showed him his first magic trick. But everything Jason thinks he knows about the world and how it works is called into question the day he runs off after a fight with his sister. He stops at a small magic shop that has recently opened near his house. The owner offers him a very special item, a wand that he says has the power to make things disappear.
Jason is doubtful of its abilities. But when he impulsively makes his sister disappear after a heated argument, he quickly learns that there's more to the world than its rational, well-understood surface. In a panic, Jason races back to the store to enlist the aid of the only person who will believe him. But Janie is lost in a dangerous place, and she isn't alone.
Subscribe to my mailing list to receive a free digital copy of my short story, The Sign.
Enter your email address and click "Submit" to subscribe and receive The Sign.
©2015 Jeff Coleman. All rights reserved. For reproduction rights, please contact the author (who happens to be a kind and eminently reasonable man.) Unless otherwise stated, images are copyrighted by various artists and licensed by Shutterstock.