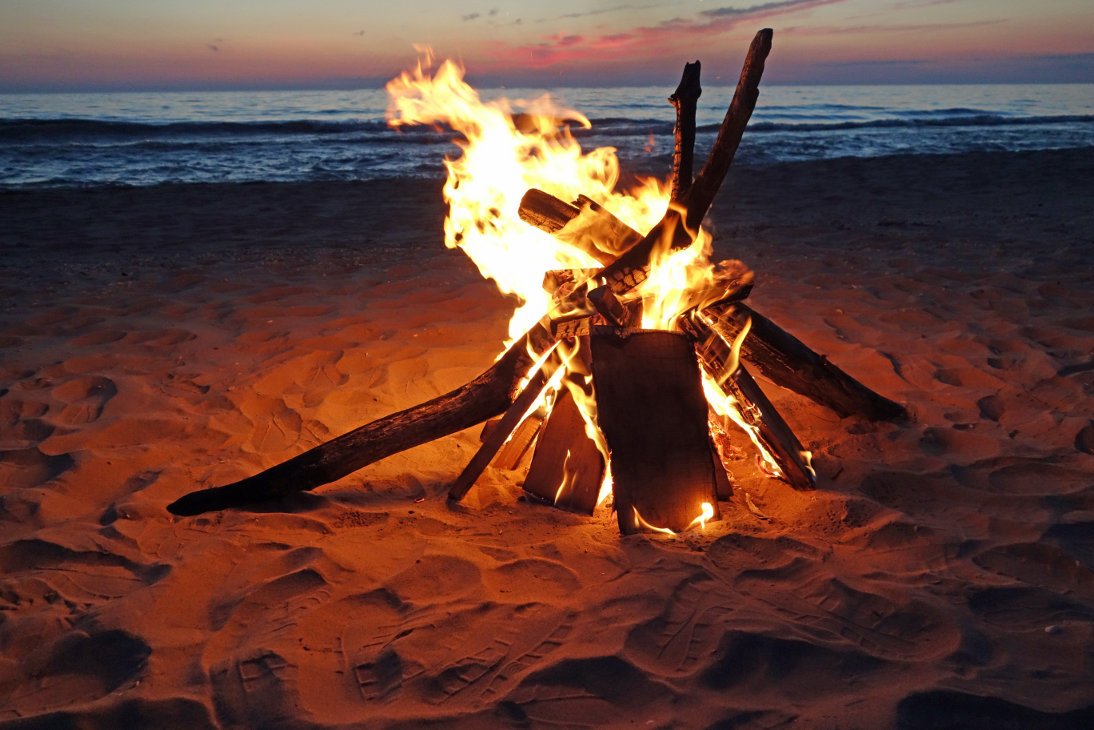 Anita threw more wood onto what was already a blazing fire. Glowing embers popped and cracked, leaping into the air like fireworks. That should be enough, she thought. She sat on the smooth white sand to watch the flames. So far, the beach was barren save for herself. But that wouldn't be the case for very long.
A few hundred yards ahead, where land met water, the ocean smacked into a pile of rocks, sending up a jet of misty white spray.
She was sure she'd been followed. She'd taken precautions, but the soldiers who pursued her were seasoned trackers, and she was certain they were at most a few hours behind.
Before her, bright orange flames reached for the sky like earthbound spirits, flickering in the confines of a crude stone ring. She stared at where the air shimmered from the heat, a flame-induced mirage, and concentrated. She could feel it, drawn to her through the fire like iron toward a magnet. The mirror world, which like her own would die without her help.
The mirage flickered. Dimmed. She pushed through the partition with her mind, picked at the boundary between worlds. She gave a relieved sigh when the dimness subsided, resolving into a beach very much like her own.
There, in the mirror world, was an identical fire, and beside it an alternate Anita, seated before the flames with her eyes closed.
Suddenly breathless and eager to be done, she reached into a small leather satchel, retrieving a faded parchment rolled and sealed with her family crest. She reached toward her alter ego, who had opened her eyes and was now simultaneously reaching out with her own hand. She pushed through the partition, feeling like her hand had been submerged in gel. They exchanged notes, pulled away, and just like that the bridge between their worlds evaporated.
Just as Anita came back to herself she heard horse's hooves, pounding against the sand like distant thunder. It seemed her enemies were closer than she'd thought. No matter. The deed was done. She'd saved mirror-Anita's world, and in so doing had saved her own.
She opened the scroll, read her alter ego's note and smiled. Let them come. She would be ready.
Subscribe to my mailing list to receive a free digital copy of my short story, The Sign.
Enter your email address and click "Submit" to subscribe and receive The Sign.
©2016 Jeff Coleman. All rights reserved. For reproduction rights, please contact the author (who happens to be a kind and eminently reasonable man.) Unless otherwise stated, images are copyrighted by various artists and licensed by Shutterstock.