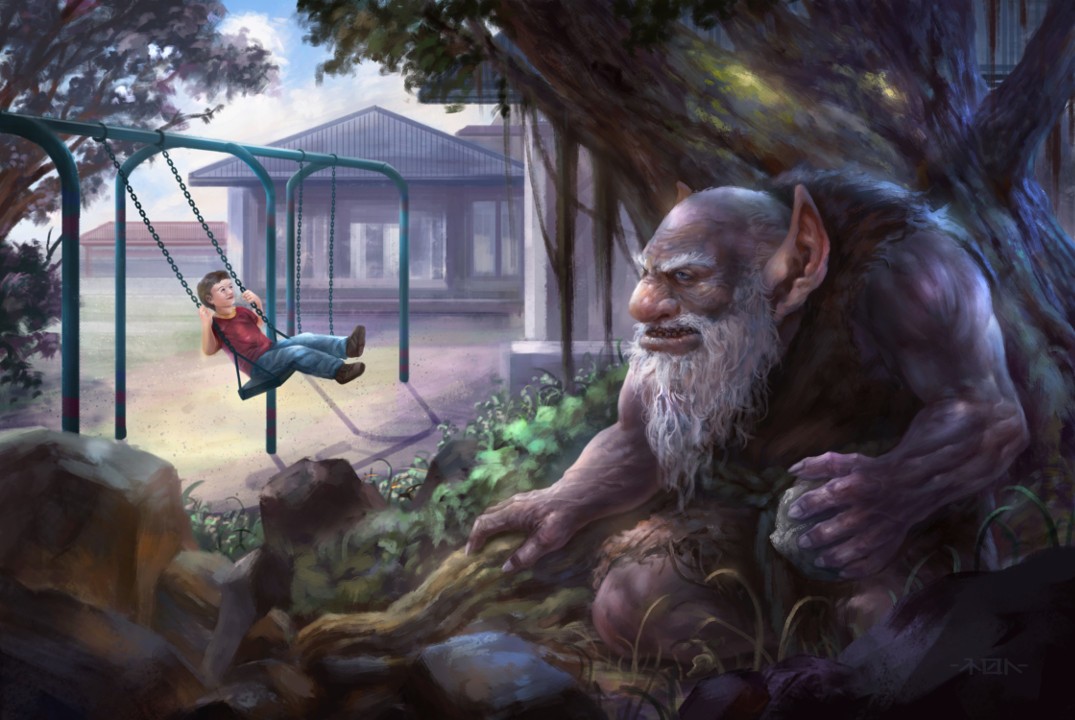 He sees the boy, pumping his legs as he soars through the air on a swing, and he almost smiles. How carefree and innocent the boy is, not yet aware of the world's cruel designs. His own childhood is a distant thing, far removed from who and what he is today.
The boy releases the chains. He leans forward, and when the swing is at its apex, he slips from the seat. He hurtles through the air, lands on his hands and knees, and grins.
Play. It's a concept he's thought about a lot. In the small hours of the night, when he lays awake unable to sleep, he stares beyond the ceiling, pondering its manifold mysteries. The imagination of a child, he thinks, is a thing of boundless possibilities, a grasp toward the infinite, an exploration of a vast, unformed world filled with all the things that might yet be. It is an art, he thinks, a special kind of magic that he lost the moment he was Changed.
He brushes the thought aside. There will be time for reflection later. Right now he's focused on the boy. He stares at him from behind a broad oak tree, shrouded in shadow.
Today, the boy will be his.
* * *
His name is Gol. He is not an ogre or a troll, a gnome, a fairy or a centaur. There are no stories written of his kind. To the best of his knowledge, he's the only one of his kind. He was once human like the boy, but he is human no longer.
He is the latest incarnation of an ancient lineage, a succession stretching back beyond the foundation of the world. He cannot reproduce, but like humans he's compelled to propagate, to continue the work of his ancestors. Though he's lived for thousands of years, has witnessed the rise and fall of long-forgotten civilizations, in the end, like all living things, he too must die.
He's spent a great deal of time pondering his origins. The memories of his ancestors are a part of him, but they're so numerous and convoluted by the ravages of time that the secrets of the distant past remain shrouded in mystery. Someday, before the stars have burned up all their hydrogen, before the world is an icy ball of lifeless stone, before the universe is a tepid mass of eternal darkness, he hopes his progeny will solve that riddle, that perhaps they'll even find a way home. But that will be a task for the boy and his descendants.
His own days are nearly at an end.
Subscribe to my mailing list to receive a free digital copy of my illustrated short story, Rite of Passage.
Subscribe to receive a free copy of my short story The Sign.
© Jeff Coleman. All rights reserved. For reproduction rights, please contact the author (who happens to be a kind and eminently reasonable man.) Unless otherwise stated, images are copyrighted by various artists and licensed by Shutterstock.