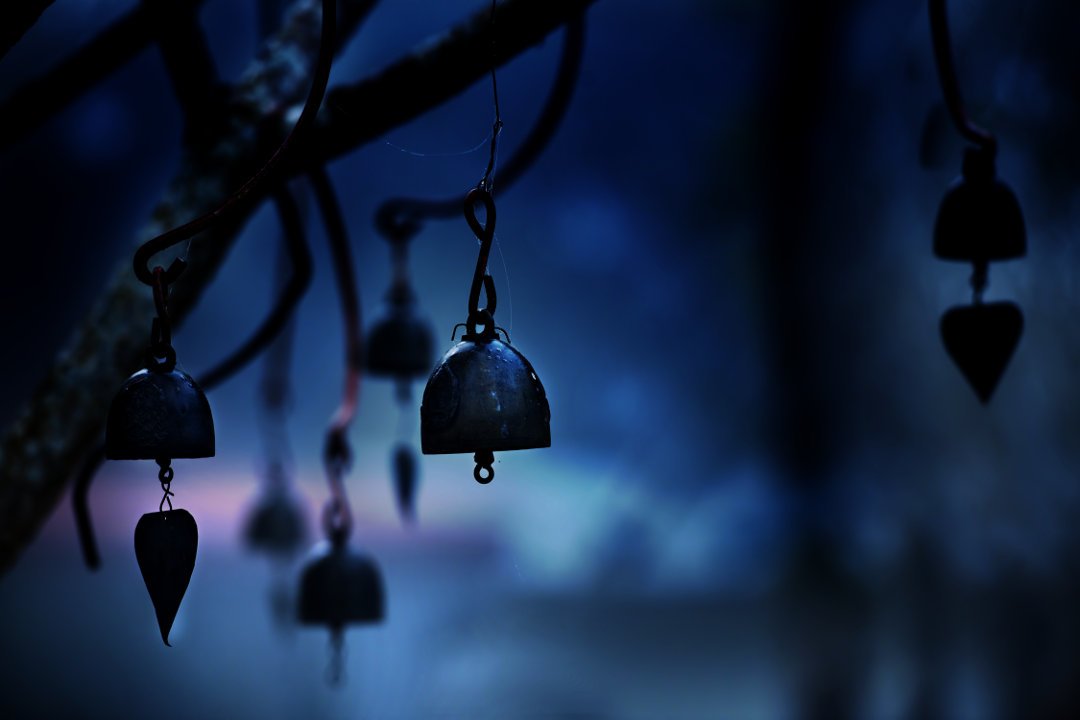 This post was originally published through Patreon on February 13, 2018.
A bell rings behind me, and I turn. But no one's there, and a moment later I continue on, boots clip-clopping against the paving stones of an abandoned street, their cyclic echo like a cannonade in the darkness of the night.
The bell rings again. The sound stirs uncomfortable memories, and I whirl, desperate to catch whoever rang it by surprise. But again, I see only a dark and empty street.
Faster. I must walk faster. The continuous rhythm of boots-against-stone rises in tempo to match the accelerating beat of my anxiety-ridden heart.
The bell rings yet again. Like a grenade, it bursts inside my head. The sound is so close now, I can almost feel cold metal pressing against my cheek. Those dark memories swirl, like dust kicked up by a storm, and I begin to remember what I tried so hard to forget.
I hoped I'd escaped, but now, too late, I realize the truth: They were always watching. I can feel them breathing down my neck, their wet, noxious stink rolling over me like poison gas.
The air grows still, pregnant with anticipation.
When the bell rings again, the force and volume drag me down into a restless sleep. But before I lose consciousness, I feel them place something around my neck.
My own bell—polished silver—flashing in the moonlight.
Then I close my eyes and return to my eternal unrest, knowing I am theirs once more.
Subscribe to my mailing list to receive a free digital copy of my short story, The Sign.
Enter your email address and click "Submit" to subscribe and receive The Sign.
©2019 Jeff Coleman. All rights reserved. For reproduction rights, please contact the author (who happens to be a kind and eminently reasonable man.) Unless otherwise stated, images are copyrighted by various artists and licensed by Shutterstock.