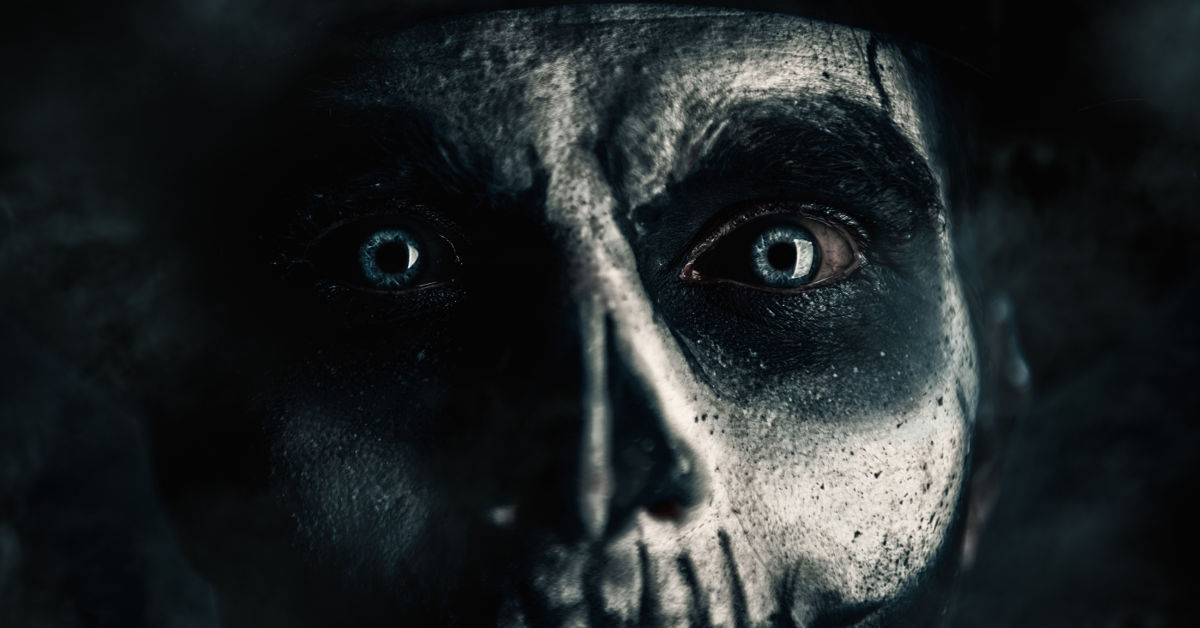 This post was originally published through Patreon on April 24, 2018.
I am trapped, and I am afraid.
Once I thought myself invincible. The world was a great shining wonder, a rich and sumptuous banquet of which I partook every day. I loved the world, and for a time, I thought the world loved me. Now I take stock of the suffocating darkness surrounding me, of the narrow, moldering walls that keep me penned inside, and I realize, as Jesus of Nazareth must have realized the night he was betrayed, that this love is a lie, that the world will use you up until it's sucked you dry and then crucify you for your troubles.
I kneel before a barren stone floor, search it with feral, calloused hands, and pick up a loose stone. I close my fingers around it as if it were a crown jewel, then lash out, striking the wall.
Flecks of light pierce the darkness. They are something for my eyes to grab onto, something to anchor me in this world of everlasting night.
I strike the wall again.
Again.
Again.
I scrape and scratch until I'm gasping for breath. Then I sink to the ground, suddenly silent and languid, a hollow, hopeless shell of the man I had once been.
Just before I fall into a fitful sleep, light once more enters my vision. At first I shake it off—just another dream, I think, or perhaps I've gone mad—but the light blossoms, expands, until my closed eyelids glow like bright red coals.
I try to open my eyes, but the light is too painful. My heart beats faster, and I turn inward with fear.
"Simon."
The name echoes through my prison like a bullhorn. My name. Long has it been since I've heard its syllables uttered, and I feel myself pulled to it like a moth to the light.
"I summon you, Simon the Banished, for the world has need of you once more."
How many times had I myself called on forbidden powers to accomplish my bidding? Now, it seems, the tables have turned, and as the words of a stranger's spell ensnare me, I try once more to open my eyes.
The light still hurts, but not so much as it did before. At last, I manage to squint. I am surrounded by bright, blinding gold. It illuminates the cold stone hell whose walls I'd never actually seen before today.
My eyes widen, and my pupils adjust. My prison has faded, and in its place I see first an outline, then shapes, then finally colors: an entire world outside the dark, a world of living, thriving things.
"I call on thee, Simon. Come and be part of the world once more."
I do not know who's summoned me or why, only that I will soon be free, that the place where I was imprisoned no longer holds any power over me.
I break into an exultant grin.
I gave much to the people of the world, yet they bound me in chains. Now, they will learn to regret it.
Subscribe to my mailing list to receive a free digital copy of my short story, The Sign.
Enter your email address and click "Submit" to subscribe and receive The Sign.
©2019 Jeff Coleman. All rights reserved. For reproduction rights, please contact the author (who happens to be a kind and eminently reasonable man.) Unless otherwise stated, images are copyrighted by various artists and licensed by Shutterstock.