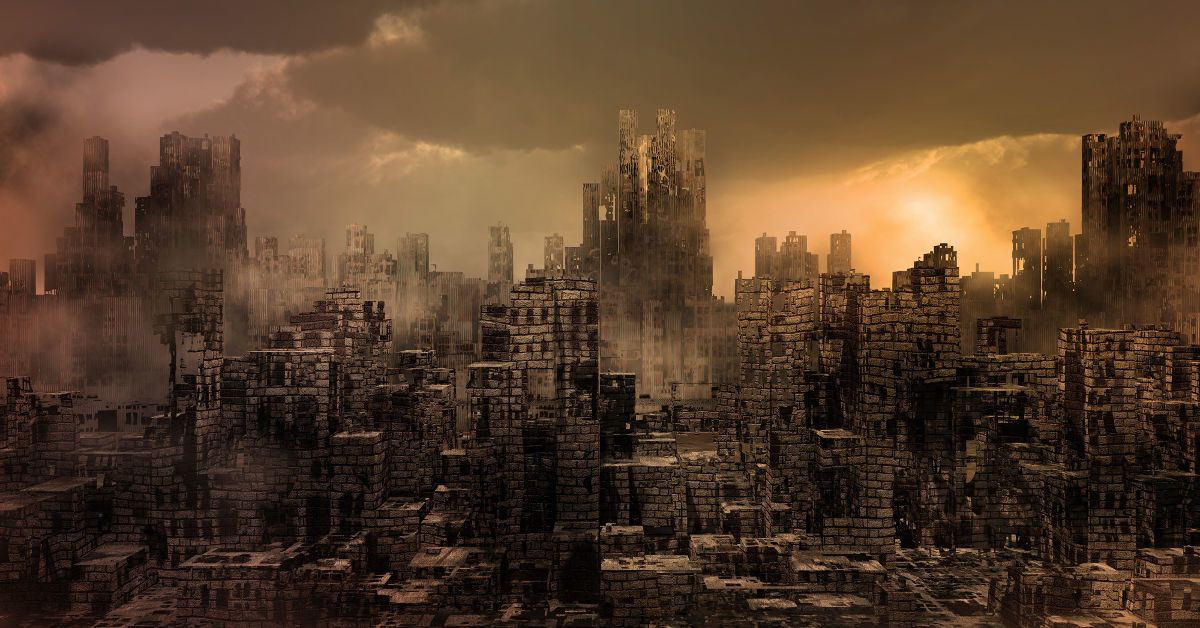 This post was originally published through Patreon on April 10, 2018.
I awaken, covered in aches and bruises, cuts and scratches. My right eye has swollen shut, black and blue like the rest of me. I put out a hand to steady myself and cringe. My arm is either sprained or broken; it will require time to heal.
Slowly, cautiously, I glance at the sky. The light is blinding, and I shield my eyes. Only when they finally adjust can I discern the horror all around me.
Men, women, and children, strewn about like debris—eyes glazed, limbs twisted—even as the surrounding buildings and streets remain untouched. Only the people are broken, transfigured into rotting, festering monuments dedicated to a species unlikely to survive the day.
I shed no tears, for my eyes have been wrung dry. Instead I walk, the pristine street rising up to kiss my bare feet, dodging bodies both whole and in pieces. The first street I pass is Valley View. Then Walker. Then Moody. All the while, I behold a city unchanged in the midst of an already deceased world.
Why am I alive? Did they leave me behind on purpose, or was I just a hapless accident? Are there other survivors like myself? Have we already been forgotten? Unanswerable questions swirl inside my head like thunder clouds.
Flash.
The sudden light is blinding, as if the sun has just gone nova.
Through slitted eyes, and with no emotion whatsoever, I discover they haven't forgotten us after all.
Subscribe to my mailing list to receive a free digital copy of my short story, The Sign.
Enter your email address and click "Submit" to subscribe and receive The Sign.
©2019 Jeff Coleman. All rights reserved. For reproduction rights, please contact the author (who happens to be a kind and eminently reasonable man.) Unless otherwise stated, images are copyrighted by various artists and licensed by Shutterstock.