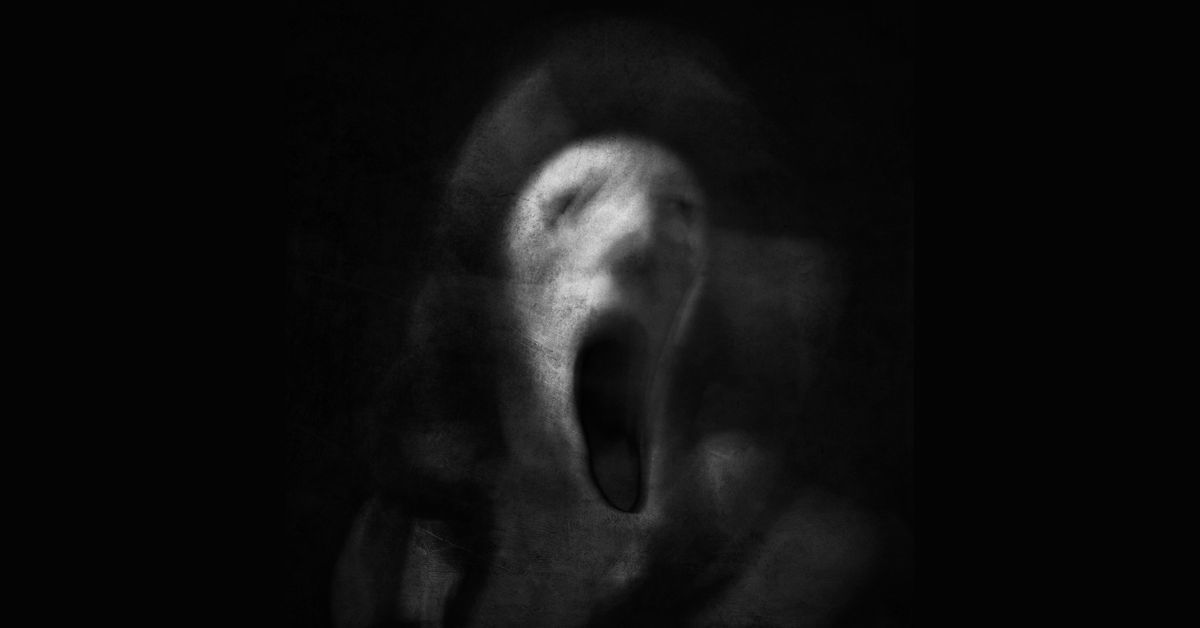 This post was originally published through Patreon on February 27, 2019.
I see them flitting through the shadows and I try not to be afraid. They don't know that I can see them, that I track their every move, and they mustn't catch on. So I avert my eyes, and from the corner of my eye, I watch, taking mental notes as they stalk the Earth, unseen to all except myself.
They're phantoms, abstract projections of the dark. They move through our homes, through our places of business, watching us as I watch them. For years, I pondered their intentions, and I noticed that whenever I was sad, depressed, angry, or afraid, they would hover closer, and in their presence, my negative emotions would deepen.
My conclusion is that they're hungry, that they dine on our hardship and our pain. I've observed people at their worst, and in those terrible, rock-bottom moments, that's when they come out of hiding and open their mouths to feed. To them we are livestock. They're the reason humans are so violent, the reason humans are so angry and afraid, the reason humans are always on the brink of war. It's because of them, I am certain, that we've never moved beyond the tribalistic ethos that binds us. They sow discord and darkness, then rejoice in the blooms of evil that sprout from our corrupted hearts.
They believe humanity is defenseless. But all the while I've observed their behavior, and I've learned how they can be destroyed.
In the act of feeding, they become like us. The greater the evil, the greater the despair, and the greater the despair, the more physical they become until they're almost humanlike, with contorted, unnaturally proportioned bodies and long, razor-sharp claws. The more physical they become, the more susceptible they are to attack. So I venture into the world, allowing my darker emotions to surface, and when I've reached the apex of my suffering, when I've engorged myself with the emotional poison that sustains them, they come, attracted to my pain like fish to a baited hook. Then, when they assume solid form, I attack.
My theory is that they were once like us, and I sometimes consider the possibility that what they've become isn't entirely their fault, that someone or something might have transformed them into what they are today against their will. But in the end, I always reach the same conclusion, that eliminating them is an act of self-defense, and that, when all is said and done, it's us versus them.
So far, I've killed nine. I cannot hunt them in groups, lest some escape to warn the others. Instead, I prey on them as individuals, a task that is agonizingly, painstakingly slow. Nine is but a drop in the bucket—the world is full of such creatures—but as the only human who can see them, the burden is mine to do what I can, even if it means sacrificing my own emotional well-being. My life is one of unending despair, but I cannot allow these creatures to destroy my human family, and if my own suffering means the world as a whole suffers a little less, I'll continue the hunt until my dying breath.
I believe in justice. I have faith that there's an unseen judge watching over us, and that, with an appraising eye, he examines my work. It is for this mysterious cosmic entity I labor, always with the hope that if I must suffer in this life, then perhaps I'll be allowed happiness in the next.
Subscribe to my mailing list to receive a free digital copy of my short story, The Sign.
Enter your email address and click "Submit" to subscribe and receive The Sign.
©2020 Jeff Coleman. All rights reserved. For reproduction rights, please contact the author (who happens to be a kind and eminently reasonable man.) Unless otherwise stated, images are copyrighted by various artists and licensed by Shutterstock.