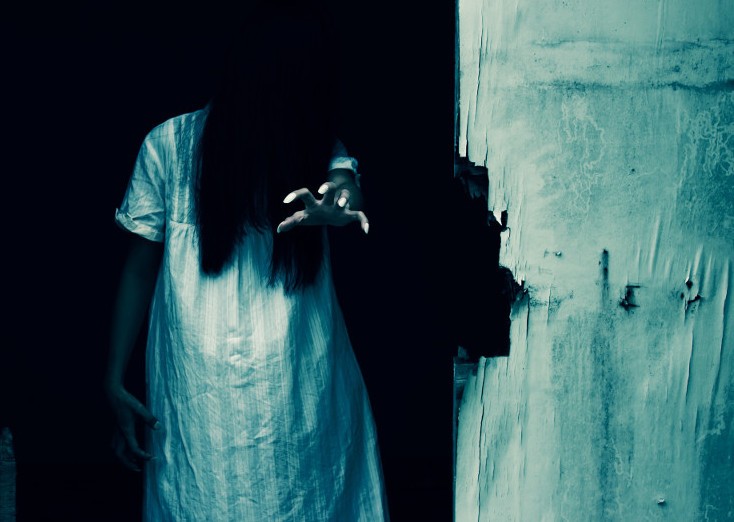 You can read part 5 here. Reading for the first time? You can find part 1 here.

Needless to say, my experience in that house was wretched.
My true mother never did come to rescue me. Neither did mirror-Eugene return to tell me it had all been a cruel joke. I held onto this foolish hope for three or four days, staying up late into the night, staring at the inside of my new closet with the door wide open, waiting for the door on the other side to reappear.
A week later, I'd resigned myself to my fate, realizing that I would never see my home again.
I wondered what my double was up to. Was he happy with his new mom? Mom. My mom. I missed her so much my chest ached. I can't begin to describe the despair and the torment I experienced when I realized she was lost to me forever.
My new mom was just as bad as mirror-Eugene had described and worse. Every morning, I donned torn and weathered hand-me-down clothes; whiled away the hours in my room alone, laying on my bed, staring up at the ceiling; ate a bare-bones breakfast and didn't dine again until dinner. My two meals per day consisted of meager helpings of burnt toast or leftover stew that did little to nourish my listless body, and each day I would feel the painful teeth of hunger chomp down inside my stomach.
I wasn't allowed to see other parts of the house, and only ever caught glimpses when someone came by to feed me or when my new brother came to see me. Each time, I regretted it. It was just enough like my own house that I ended up homesick, and just different enough that I would be left feeling dizzy and disoriented.
My new brother was a demon loosed from Hell. He would find me in my room each night before I went to bed, the corners of his wicked grin catching broken shards of moonlight from the window in the dark. He would squeeze my neck in his arms like a vice until I became light headed, or hit various parts of my body until I bruised like an overripe banana.
I would cry out to my new mom in desperation, and each time, she would come to my room in a huff. She would behold her eldest, who beamed up at her, face adorned in an immaculate smile, then turn to me, dripping venom, demand that I keep my goddamn mouth shut and slam the door. I don't know if she knew what my brother was up to. I didn't think she would care if she did.
My true older brother and I had always gotten along fairly well. There'd always been the occasional fight, but there'd never been any true malice, not like that between my new older brother and I. The first few nights I protested and demanded to know what I'd ever done to him. For all I knew, mirror-Eugene had brought it on himself. But Tom would only stare at me in silence, a knowing twinkle in his eye, then continue with his gruesome work.
The weight on my soul's shoulders was too much for me to bear. It crushed me on the inside, so that I could hardly speak, eat, or sleep. My new mother never asked if I was all right. If anything, she seemed relieved when I'd at last discovered the virtue of silence.
I put up with this for three weeks.
It wasn't until a particularly brutal fraternal beating that left blood spurting from my nose and my right eye swollen shut that my will to survive at last overtook the shock that had come over me since crossing over into mirror-Eugene's world. I lay on my back that night and made my decision.
I was going to escape.
Read part 7 here.

Subscribe to my mailing list to receive a free digital copy of my short story, The Sign.
Enter your email address and click "Submit" to subscribe and receive The Sign.
©2014 Jeff Coleman. All rights reserved. For reproduction rights, please contact the author (who happens to be a kind and eminently reasonable man.) Unless otherwise stated, images are copyrighted by various artists and licensed by Shutterstock.