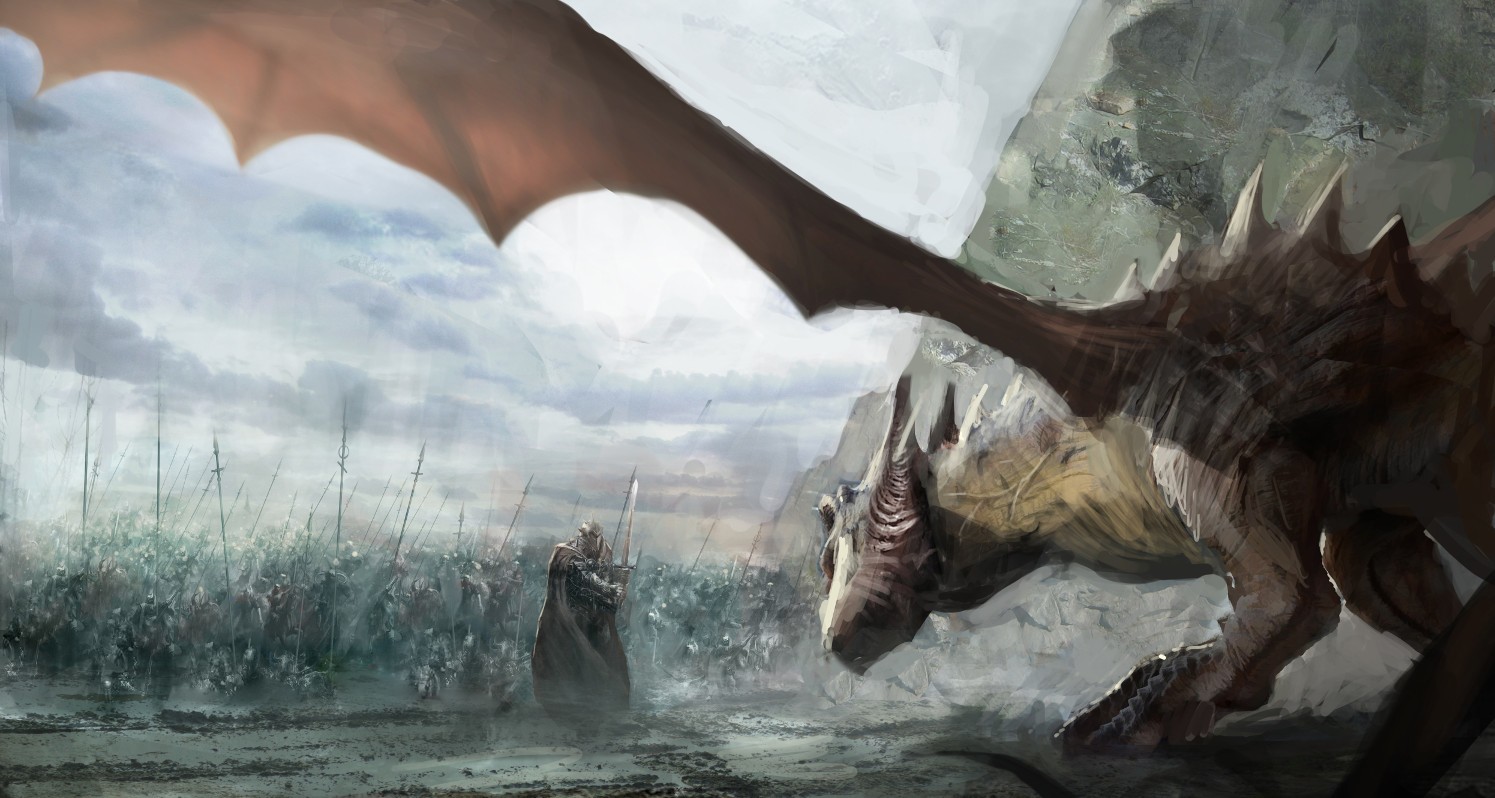 Fear. It surrounds me.
I awoke this morning to discover that dangers and perils of every kind had gathered around me during the night, intent on doing me harm. I look each in the eye. I swallow.
A showdown.
How did this happen? I cast my mind into the distant past, try to pinpoint the exact moment the trajectory of my life turned in this direction. I fail.
I shut my eyes against the inevitable. "Take me," I whisper, "I won't be afraid anymore."
I wait.
Slowly, I open my eyes. They haven't gone, but neither have they moved. This time I thrust my chest out more boldly. "I said, take me!" I cry into the morning, naked and vulnerable, daring them to attack. "Do what you came to do."
Silence.
I begin to shake, not with fear but with adrenaline. A giddy absurdity overtakes me, and the enemies that stand before me are transfigured. Weapons, armor and bared teeth become plastic toys, children's costumes and empty gums, flailing before me in a parody of force.
I learn the truth.
My enemies, who had been so strong in their denouncements, who had whispered of my destruction in the middle of the night, who had vowed to tear me limb from limb the instant I ventured into the world they'd been guarding so jealously; they had only ever been harmless spectres, useless projections sent to prevent me from taking what had always rightfully been mine.
I stand.
I look at my aggressors, impotent and without life. I step forward. They shout at me through silent lips, brandishing their plastic pitchforks and red-capped toy pistols. I laugh. The sound is a deep, earthy rumble. It consumes me, makes me whole.
The spectres disappear.
I am reborn.
Subscribe to my mailing list to receive a free digital copy of my short story, The Sign.
Enter your email address and click "Submit" to subscribe and receive The Sign.
©2015 Jeff Coleman. All rights reserved. For reproduction rights, please contact the author (who happens to be a kind and eminently reasonable man.) Unless otherwise stated, images are copyrighted by various artists and licensed by Shutterstock.