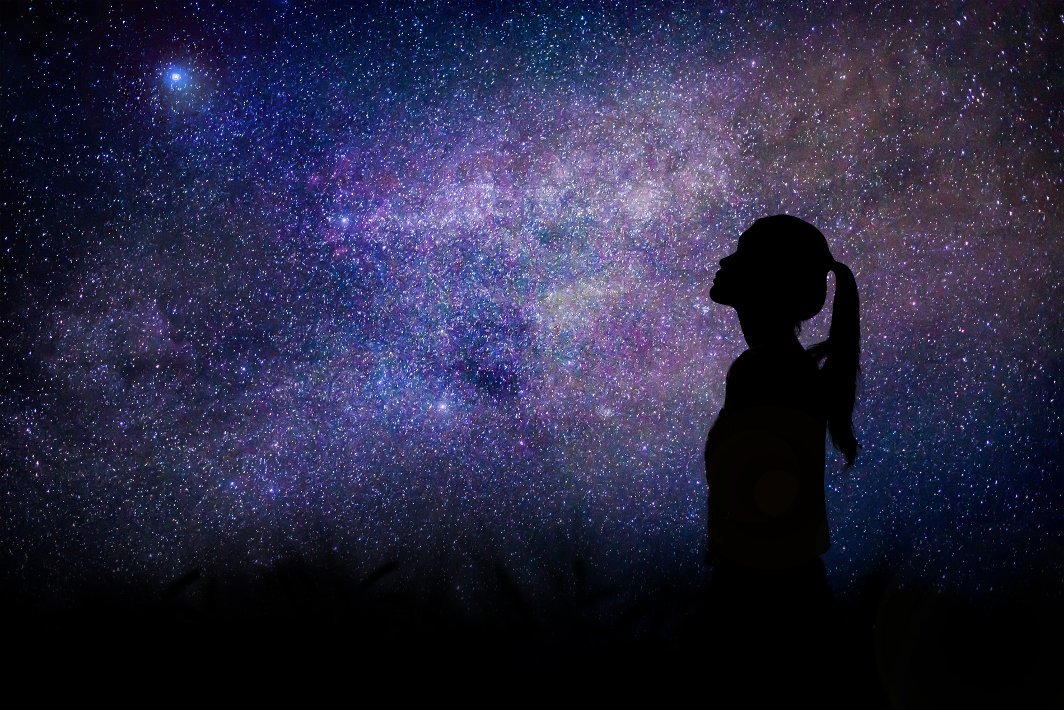 Philosophers have pondered it. Theologians have pontificated about it. Scientists have been skeptical of it. Life after death. The great beyond. Sarah had been afraid of it, then had slipped silently into it during the night.
She had no idea how she'd met death. She could only remember waking in a dark place, unable to move her limbs because she had no limbs to move. Her nature, her mode of being, had been turned on its head in an instant. It took her ages to come to terms with the loss, to begin exploring the depths of her insubstantial self.
When at last acceptance came, she drifted through the cosmos, ready to begin whatever journey lay ahead. Moving was not so much an act of the body as it was an act of the will, a projection of thought and mind.
She called out, hoping to find others like herself, but no one answered.
Was that what death was? To be alone? The thought terrified her. If her eternal vocation was to exist in such a state, she'd rather the darkness had consumed her.
She continued to skid through the universe, crying out in increasingly panicked outbursts.
Hello? Is anyone there?
She felt her soundless voice reverberate, ripple out through space and time. But again, there was no reply. If she kept this up, she was certain she'd go mad.
Had she gone to Hell? As she streaked through a thousand worlds in silence, she pondered this terrible prospect.
Hell. Was that the reward I earned in life?
She tried to remember but could not. Her old life had faded until it left only the vaguest of impressions, a formless shadow in the dark.
Is anyone there? Please, answer me.
She projected herself further. Further. Like a heat-seeking missile, she launched herself as far as she could go in search of companionship.
Sarah.
A silent whisper, echoing across the void in reply. Her name. Someone had used her name. At last, an answer to her call. If she had a body, tears would have poured from her eyes.
I'm here!
Sarah, follow my voice.
And Sarah did. On and on she went, zeroing in, while every so often that voice would say something new so she could pick up its trail and continue following after it.
Sarah, over here. That's it, Sarah. You've almost made it.
There was light in the distance, not the kind she had once witnessed with her eyes but something different, a radiant, all-consuming fire that warmed her essence.
Just a little further.
The voice was close now, still separated from her by some unfathomable chasm, but close all the same.
Suddenly, the light was a searing fire that burned just to look at it.
Sarah, you'll have to jump.
I'm scared.
But she ached to pass through it, to see what was in store for her on the other side. Most of all, she longed for communion with the voice that had reached out to her at the height of her terrible loneliness.
Just let go and jump.
Sarah felt power mounding in her. Fear and desire warred with each other in greater and greater intensity, until the fire in her own soul was a greater agony than the fire she contemplated crossing.
That's it, Sarah. Jump!
She did as the voice commanded. There was a timeless instant in which agony reached an excruciating peak, in which she could feel all the impurities of her former existence smelted away. Then she was pure, pristine, and the fire could no longer harm her.
She was a part of the light now, and inside of it she could at last behold the one who'd spoken to her with a kind of awe she'd been incapable of in life.
Welcome home, Sarah.
Love filled her to capacity. The chasm had been bridged, and Sarah would never be alone again.
Subscribe to my mailing list to receive a free digital copy of my short story, The Sign.
Enter your email address and click "Submit" to subscribe and receive The Sign.
©2017 Jeff Coleman. All rights reserved. For reproduction rights, please contact the author (who happens to be a kind and eminently reasonable man.) Unless otherwise stated, images are copyrighted by various artists and licensed by Shutterstock.