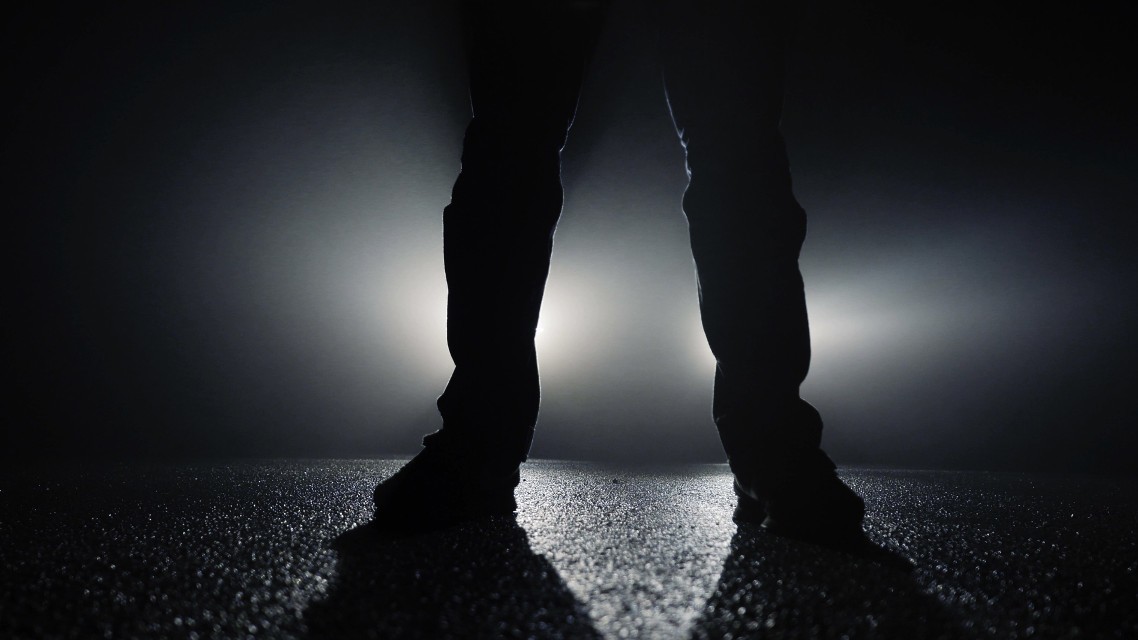 The creature shrieked. Diane ran.
Rain fell, pattering the street, while above in the clouds, thunder exploded like aboriginal drums. The rain had soaked through her clothes, and a chill was settling into her chest. But she kept running, blood pounding, side aching, because something dangerous was behind her, and if she let her guard down for even a moment she was dead.
Another shriek, a war cry that drained the blood from her already pallid face.
Have to go. Have to get away.
The streets had been abandoned years ago and Diane was alone. Buildings slumped in abandoned lots, while empty cars tilted into gutters and signs hung from rusted posts like ancient monuments to forgotten gods.
No one left but Diane, which meant no one left to help.
She remembered a time before the invasion, before the world had been reduced to broken structures and shattered dreams. The image most prominent in her mind was that of her mother, cradling her in her arms when she was only three. Nobody would have believed her if she said she could remember such a young age, but Diane recalled every word that passed from her mother's lips as she sang Diane's favorite song, every stroke through her hair as she leaned in to whisper that she loved her, that no harm would come to her as long as she remained in her mother's arms. The potent memory of what she'd had and what she lost made her chest ache.
I miss you, Mom.
Then pain shot through Diane's leg, and the world rose to meet her, knocking the air from her lungs.
The gutter. She'd tripped over the gutter. Diane staggered to her feet, eyes wide.
"No," she breathed. "No."
But it was too late. By the time she found her balance she'd already seen its eyes, staring at her from across the street.
Diane's eyes.
Her dark double's thoughts immediately burst inside her mind.
We are you, now. The time for running is over.
It was the last thing Diane heard.
Subscribe to my mailing list to receive a free digital copy of my short story, The Sign.
Enter your email address and click "Submit" to subscribe and receive The Sign.
©2017 Jeff Coleman. All rights reserved. For reproduction rights, please contact the author (who happens to be a kind and eminently reasonable man.) Unless otherwise stated, images are copyrighted by various artists and licensed by Shutterstock.