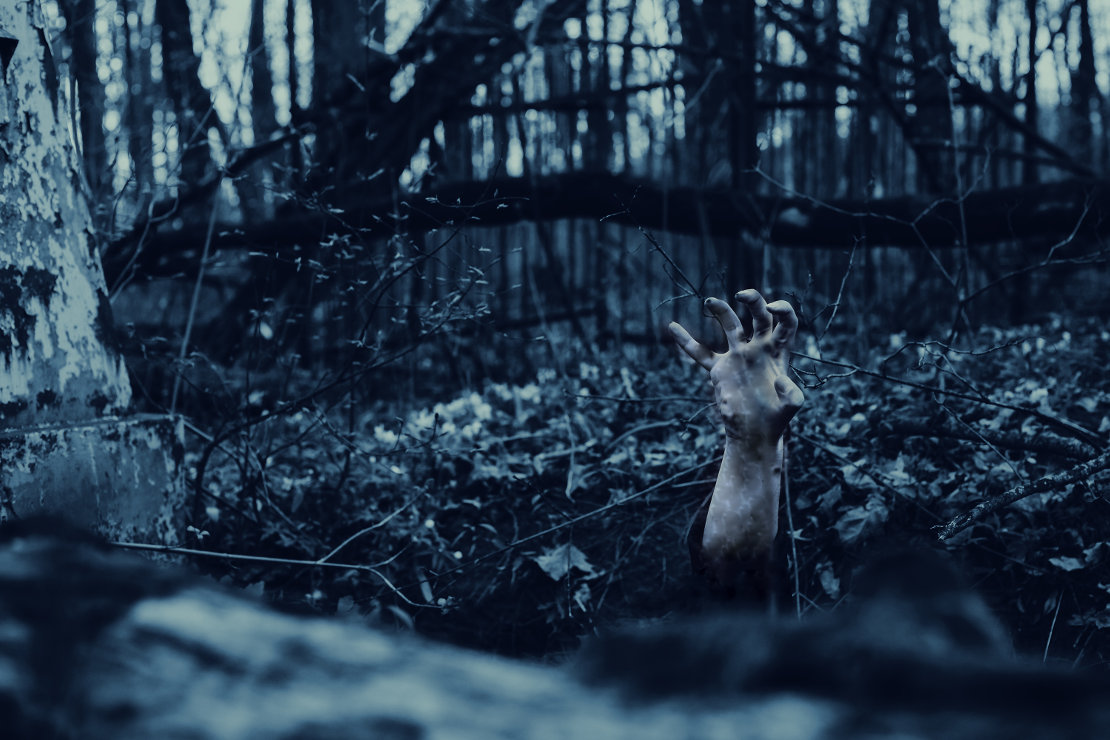 Fingers feeling, reaching. Hands clawing, digging. Arms pulling, stretching. Finally the world heaved, and Samantha pulled herself up to the surface.
Free.
Samantha was free.
She fell to the cold, coarse dirt beneath the silver light of the moon and cried.
How long had that foul, rancid creature held her captive beneath the earth? How much time had passed on the outside while she howled and screamed, the sound stifled by the dozens of feet of soil and stone piled on top of her as she languished in her underground prison?
The creature had called her its bride, and then it had laughed, a soft, crawling sound that slithered through the dark. Then it had gone to sleep, and while it slumbered, she'd dug her way to freedom, holding her nose in a futile attempt to ward against the creature's stink as time melted and slipped around her.
And now she was free.
Exhausted, she couldn't walk, couldn't even stand. But she wouldn't stay here, not when the creature might wake and pull her back down. So she crawled. On her hands and knees, she crawled. In tattered, soil-stained clothes, she crawled.
One arm forward, then the other. A slow but steady pace, almost a rhythm. The grim, gritty work took her mind off the terror, the trauma, the pain, and she found herself gaining momentum, tapping into reserves she thought she'd depleted long ago.
Soon she was testing her feet. She stumbled. Righted herself. Took two and a half unsteady steps. Then she pitched forward onto her hands and knees once more.
Pain: sharp, sudden. An image of the creature's hands around her neck flared in her mind like a strobe. The terror it evoked drove her back to her feet, until she was running, on and on into endless dark.
*               *               *
On six legs and seven arms, the creature rose, surveying the moonlit field with devilish delight.
Free.
The creature was free.
Eons had passed since it had seen the world last, and it was eager to be off. It found the hunt for its bride exhilarating, and it would relish every moment of the chase.
It caught the scent of the human named Samantha and bounded off in pursuit, on and on into endless dark.
Subscribe to my mailing list to receive a free digital copy of my short story, The Sign.
Enter your email address and click "Submit" to subscribe and receive The Sign.
©2018 Jeff Coleman. All rights reserved. For reproduction rights, please contact the author (who happens to be a kind and eminently reasonable man.) Unless otherwise stated, images are copyrighted by various artists and licensed by Shutterstock.