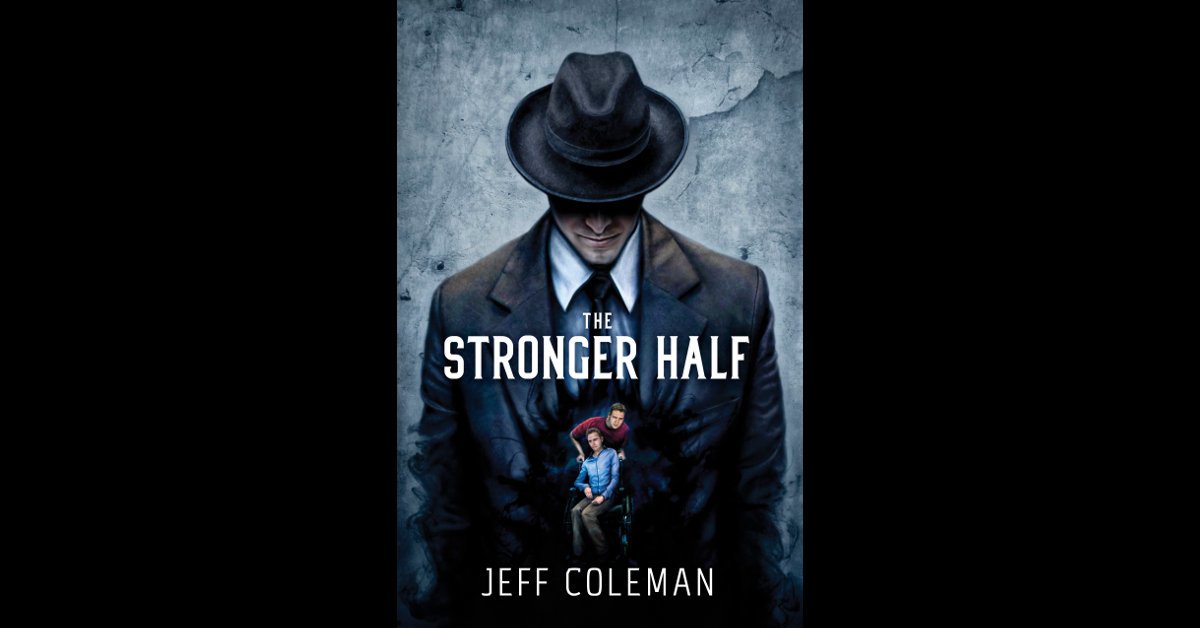 Every now and then, I give out print copies of my books to promote my work on Patreon, and since The Stronger Half came out exactly one year ago this month, I've decided to give away free signed hardcover copies. The hardcover retails for $29.99 on Amazon (it's $19.99 in my own store), so it's a pretty good deal 😉
Here's how to get yours.
Each month, I release four paid pieces of flash fiction on Patreon. My patrons pledge a specific amount per story, and in return receive cool rewards. For example, pledging $2 per story will get you free digital copies of all my books, while $5 will allow you to pick which of my blog or Patreon posts I'll turn into a longer story.
Between today and October 28, 2019, if you pledge to my Patreon campaign at the $2 level or above, I'll send you a free signed hardcover copy of The Stronger Half.
I'm only giving away 10 copies, so take advantage of this offer before they're gone!
If you change your mind after you've received the book, you're free to cancel your pledge, no questions asked. I believe most people are honest and won't take advantage.
There are only four rules.
1. You have to have a shipping address in the United States to be eligible. I really want to include Canada on this, but I'm mailing these out myself from a US address and international shipping costs are prohibitively expensive 🙁
2. You must become a patron at or above the $2 level on or before Monday, October 28, 2019 at 11:59 PM Pacific Standard Time.
3. You must be a new patron. Unfortunately, former patrons aren't eligible.
4. You must be a patron in good standing at least until I mail out your signed copy of the book on Wednesday, November 6. After it goes out, if you change your mind, you're free to cancel your pledge, no questions asked.
That's it!
Once you become a patron, I'll ask you for your shipping address and mail your signed book.
To become a patron and get your free signed hardcover copy of The Stronger Half, click or tap the "Become a patron" button below:

P.S. Please note that Patreon pledges are recurring monthly charges. Since I post four paid pieces of flash fiction on the platform per month, a $2 pledge amounts to $8 per month.
Subscribe to my mailing list to receive a free digital copy of my short story, The Sign.
Enter your email address and click "Submit" to subscribe and receive The Sign.
©2019 Jeff Coleman. All rights reserved. For reproduction rights, please contact the author (who happens to be a kind and eminently reasonable man.) Unless otherwise stated, images are copyrighted by various artists and licensed by Shutterstock.